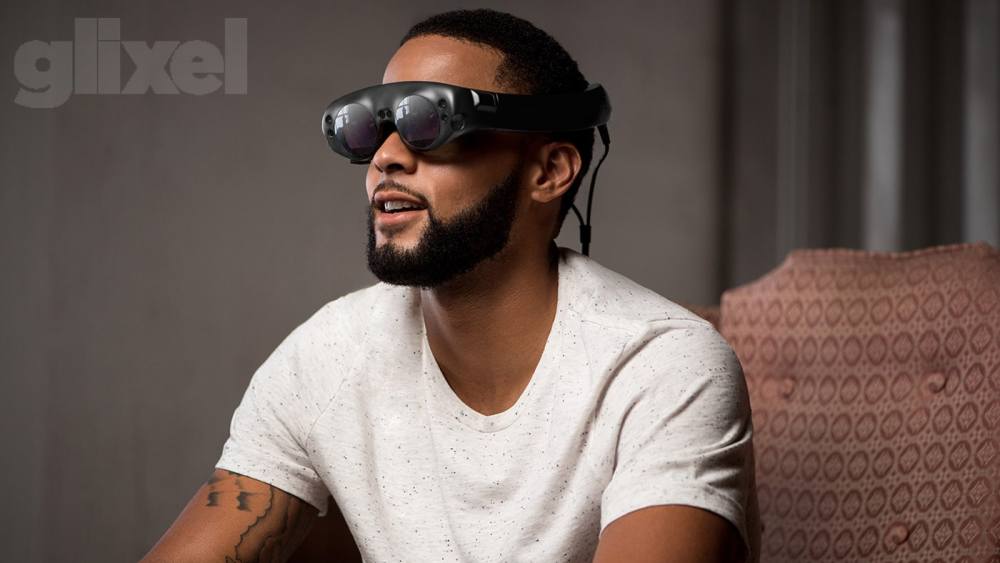 Magic Leap: Founder of Secretive Start-Up Unveils Mixed-Reality Goggles
July 6, 2019
Magic Leap revealed a mixed reality headset that it believes reinvents the way people will interact with computers and reality.
Unlike the opaque diver's masks of virtual reality — which replace the real world with a virtual one — Magic Leap's device, called Lightwear, resembles goggles, which users can see through as if they are wearing a special pair of glasses. The goggles are tethered to a powerful pocket-sized computer, called the Lightpack, and can inject life-like moving and reactive people, robots, spaceships — anything — into a person's view of the real world.
Magic Leap, founded in 2011, remains a bit of a mystery, confounding tech writers and analysts with its ability to pull in seemingly endless amounts of investment from major companies and interest from bright minds. (The company has raised $1.9 billion to date.) While the secretive augmented-reality startup has released a few high-level concept videos that show what it hopes to achieve by injecting virtual creations into the real world, it hasn't shown off a single piece of working technology to the public. It's been so long that some publications have even publicly wondered if the entire thing is a sort of scheme. That, despite the company's ever-increasing valuation — last listed at $6 billion.
The whole company rides on the back of founder Rony Abovitz, a bombastic bioengineer who helped design the surgery-assisting robot arms of Mako Surgical Corp. The sale of that company for $1.65 billion funded nearly the first four years of Magic Leap.
The last time the company spoke publicly in any great detail was about a year ago, when it invited Wired magazine to its South Florida headquarters to see the tech in action, but not to write about what the hardware looked like. Earlier this month, Glixel received a similar invitation. Abovitz invited me down to visit the company headquarters in Fort Lauderdale to write about the science of the technology and to finally detail how the first consumer headgear works and what it looks and feels like.
This revelation – the first real look at what the secretive, multi-billion dollar company has been working on all these years – is the first step toward the 2018 release of the company's first consumer product. It also adds some insight into why major companies like Google and Alibaba have invested hundreds of millions of dollars into Magic Leap, and why some researchers believe the creation could be as significant as the birth of the Internet. Technology like this "is moving us toward a new medium of human-computing interaction," said David Nelson, creative director of the MxR Lab at USC Institute for Creative Technologies. "It's the death of reality."
Continue reading this article which first appeared in Rolling Stone on Dec. 20, 2017.