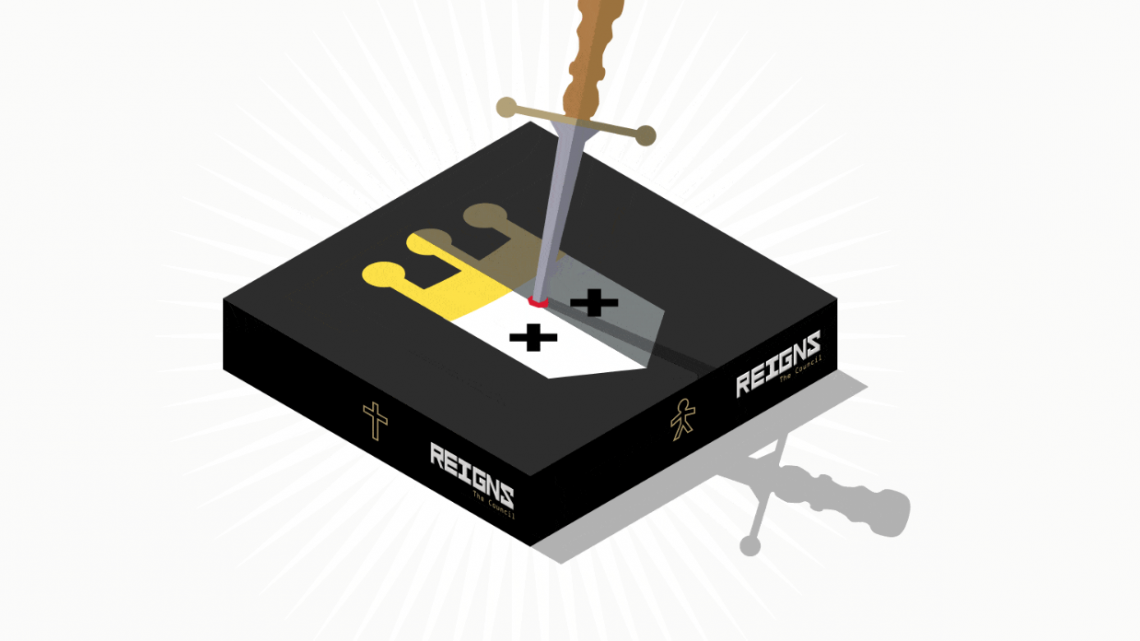 'Reigns' Gets Boardgame Kickstarter
August 29, 2019
Some of the people behind popular mobile strategy game "Reigns" launched a Kickstarter Thursday for a board game version of the title.
The Kickstarter for "Reigns: The Council" is seeking just shy of $80,000 to create the asymmetric party game designed for three to six people to play.
The game is being created by a mix of people including Bruno Faidutti ("Citadels, "Diamant," "Mascarade") and Herve Marly ("The Werewolves of Miller's Hollow, "Skull").
In the game, one player takes the crown to become the monarch of the kingdom, while the other players take on the roles of "trusted" advisors. Each draws a secret goal card that defines how they want the state of the realm to be when the game ends. Each turn players then use their proposal cards to present ideas to the monarch, who can accept or decline them.
Those decisions impact the realm's four pillars: church, people, army, and wealth. If any of the pillars max out or are reduced to zero, the monarchy ends, and a new leader takes over. Points are then awarded based on the number of cards accepted as well as the secret goal cards.
The Kickstarter has a print-and-play version of the game so that people interested in donating to the fund can get a taste of how the game works.
Tiers for funding including the base at about $34 going up to the crown tier, which costs $25,000 and comes with a crown made of silver, plated with gold and studded by small diamonds by Danish jeweler artist Stinne Holm.